Episodes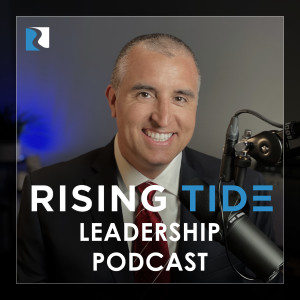 Monday Sep 06, 2021
Monday Sep 06, 2021
Episode 39: Leaders Deal With It (Part 1)
Nobody wants to work for somebody who is always stressed out and makes everybody else stressed out. 
1. Leaders Do Not React, They Respond
"Bad Leaders React, But Here's What Good Leaders Do." - Ink Magazine   
When people get in bad situations, they look at the bad stuff and steer themselves right into it.  
Leaders, you are one of the only people that has the obligation to respond instead of react. 
You have to figure out what it means to be calm and show composure. 
2. Leaders Do Not Complicate, They Simplify.
"The courage of leadership is giving others the chance to succeed even though you bear the responsibility for getting things done." - Simon Seniek
QUESTION: Do you empower your employees to generate ideas and come up with solutions for whatever area they are responsible for?  
Trusting your employees to get stuff done will keep the process simple.  
What is the unfinished business that you have in your life right now?
QUESTION: What are the rules that don't apply anymore? What are the things that stick around even though they are not relevant to what you are doing?  Are there meetings in your schedule that are not helpful?  
Efficiency of your organization will rise when you let your employees focus on what is most important, which is productivity. 
You have to continually assess and reassess the projects and programs that exist right now.
Anything worth doing is worth evaluating. So, what is the evaluation process at your company? 
MO's Final Thoughts: 
You have to focus on keeping things simple.  It is your job to bring clarity to all pieces of what your team is responsible for.  Your people will thank you for diligence in simplifying their lives.   
Special thanks to:
––––––––––––––––––––––––––––––
Work it out by LiQWYD https://soundcloud.com/liqwyd 
Creative Commons — Attribution 3.0 Unported — CC BY 3.0 
Free Download / Stream: https://bit.ly/l_work-it-out
Music promoted by Audio Library https://youtu.be/erSmdVocHO0
––––––––––––––––––––––––––––––