Episodes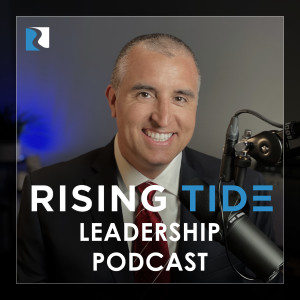 Monday Jun 05, 2023
Monday Jun 05, 2023
Episode 56: Accountability in Leadership
BOOK: "Getting things done", David Allen 
Leadership accountability is crucial for the success and growth of a business. 
Three reasons why accountability is important:
Everybody is accountable for what happens within the company, no matter what level you are at. Leadership accountability ensures that everyone in the organization is aligned with the company's goals and objectives. 
Alignment promotes:
collaboration, 

coordination, 

efficient decision-making, 

improves overall performance and success
BOOK: "Five Dysfunction of a Team", Patrick Lencioni
Accountability builds trust and credibility among team members, peers, and superiors. 
Trust is the foundation of effective teamwork and collaboration, and it fosters a supportive environment where individuals are more likely to take risks, be innovative, and contribute their best efforts.
Leaders who embrace accountability drive performance improvement within their teams and the organization as a whole. 
Despite the importance of leadership accountability, many leaders struggle to maintain it due to several reasons:
Fear of Failure and Blame 

Lack of Clarity and Communication 
BOOK:  "Leading Up", Michael Useem. 
Inadequate Systems and Processes
If you are somebody in a program-driven sector, these systems and processes keep you on track and ensure that everybody has the same goals and vision in mind. 
Final Thoughts
Leaders should focus on fostering a culture of accountability by setting clear expectations, providing ongoing feedback, promoting open communication, and investing in systems and processes that facilitate tracking and evaluation. By embracing accountability, leaders can create a positive and high-performing work environment that drives success.
Amazon Book Links:
"Getting things done", David Allen - https://amzn.to/42ifq61

"Five Dysfunction of a Team", Patrick Lencioni - https://amzn.to/3Zfr54s

"Leading Up", Michael Useem -  https://amzn.to/3IqCXJN
Special thanks to:
––––––––––––––––––––––––––––––
Work it out by LiQWYD https://soundcloud.com/liqwyd 
Creative Commons — Attribution 3.0 Unported — CC BY 3.0 
Free Download / Stream: https://bit.ly/l_work-it-out
Music promoted by Audio Library https://youtu.be/erSmdVocHO0
–––––––––––––––––––––––––––––