Episodes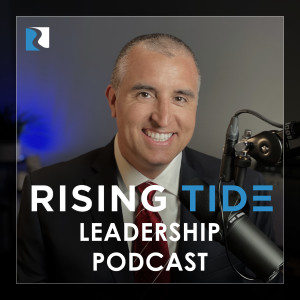 Monday Oct 02, 2023
Monday Oct 02, 2023
Episode 63: Building Your Winning Team
Point 1: Assembling the Right Mix of Talent
It's not about finding the best individuals; it's about finding the right individuals to work effectively together to achieve a common goal.
QUESTION: Where are you called to be a leader?
Leaders need to assess the strengths and weaknesses of their team members and align them with these roles. 
BOOK: Strengths Finder 2.0 by Tom Rath 
Once you know your top five strengths, you can start to lead from those strengths. 

Know the strengths of your team. 
Point 2: Fostering Collaboration and Synergy
A winning team isn't just a group of talented individuals; it's a group of talented individuals who work seamlessly together. 
Create opportunities for team members to get to know each other on a personal level 

put team in scenarios where they work together
If they can work together on the small things, they will support one another and achieve objectives
Leaders should encourage open communication and provide a safe space for team members to express their concerns. 
Mediate conflicts early and effectively.

Don't make it too easy for your team. 

Butterfly/Cocoon - the struggle that makes it able to live.

Learn to love the process.

Facilitate good interactions and communication.
Point 3: Empowering and Developing Your Team
A winning team not only achieves its current goals but also grows and evolves over time. 
Trust them to make decisions and take ownership of their work.
Leaders have to develop their people into a team they can trust by delegating responsibilities and providing autonomy.  
offer guidance and support when needed

provide opportunities to develop the necessary skills and knowledge 
When your team members feel valued and supported, they're more likely to give their best. 
Delegation
You need to know what to give away and what to keep
MO's Final Thoughts: 
Take time to build your team. Give yourself the grace. Don't worry about setbacks. Embrace the struggle. Try new things. You'll be better for it. 
Amazon Book Link:
Strengthsfinder 2.0, Tom Rath - https://amzn.to/3Sn7uNm 
Special Thanks To:
––––––––––––––––––––––––––––––
Work it out by LiQWYD https://soundcloud.com/liqwyd 
Creative Commons — Attribution 3.0 Unported — CC BY 3.0 
Free Download / Stream: https://bit.ly/l_work-it-out
Music promoted by Audio Library https://youtu.be/erSmdVocHO0
–––––––––––––––––––––––––––––