Episodes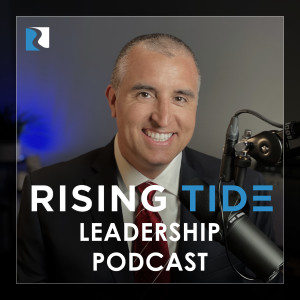 Monday Jul 17, 2023
Monday Jul 17, 2023
Episode 59: Leaders Know Their Weaknesses
Point 1: Self-Awareness and Growth
Leaders who possess self-awareness:
have a deep understanding of their strengths and weaknesses

play to their strengths and mitigate their weaknesses
QUESTION: Are you aware of the stuff that you don't know? 
BOOK: 21 Irrefutable Laws of Leadership, John Maxwell
"You don't know what you don't know." 
If you don't ask people what you are doing wrong, then you might start believing your own press. 
Surround yourself with people you can ask, "What is it that I don't know that I don't know about myself?" 
BOOK: Emotional Intelligence 2.0, Travis Bradberry & Jean Greaves 
Learn how to be self-aware

Become socially aware
Point 2: Building Strong Teams
A leader who understands their own limitations:
can assemble a team with diverse skill sets that complement their weaknesses

promotes collaboration, innovation, and better decision-making within the team
When we figure out what we're good at and then know our weaknesses, then we can humbly ask others to collaborate with us & unlock a new level of leadership.
Point 3: Adaptability and Learning
By acknowledging their weaknesses, leaders create opportunities for growth, enabling them to adapt to changing circumstances.
How can leaders start to identify their weaknesses? 
Seeking feedback from peers, mentors, and team members 

Self-reflection 

Assessments

Regular performance evaluations 

Open communication and constructive criticism
FINAL THOUGHTS
Embrace your weaknesses as opportunities for growth. By recognizing and addressing them, leaders can unlock their full potential and create impactful change in their organizations and communities.
Amazon Book Links:
"21 Irrefutable Laws of Leadership", John Maxwell - https://amzn.to/3xIAHsA
"Emotional Intelligence 2.0", Travis Bradberry & Jean Greaves - https://amzn.to/43sWHFd 
Special thanks to:
––––––––––––––––––––––––––––––
Work it out by LiQWYD https://soundcloud.com/liqwyd 
Creative Commons — Attribution 3.0 Unported — CC BY 3.0 
Free Download / Stream: https://bit.ly/l_work-it-out
Music promoted by Audio Library https://youtu.be/erSmdVocHO0
–––––––––––––––––––––––––––––