Episodes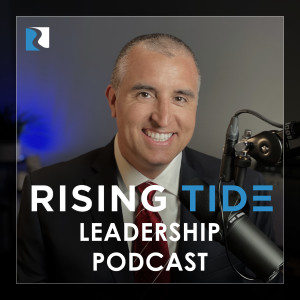 Monday Oct 11, 2021
Monday Oct 11, 2021
Visit Our Website: https://www.rtclc.com
Episode 44: Promoting Good Values
How do we set ourselves up to build good people, good teams, and that culture?  It all starts with your personal values.  
1. What Are My Values?
Your values are the things that you believe that guide your life.  
People of influence have to have another level of values, a subset that guides the way they make decisions and take action when leading others.  
A person can only lead as far as he or she sets their ability to do so.
QUESTION: Have you decided what your values are in life?  
If you want to be an effective leader, you have to be transparent in the way that you believe and what you believe in. 
2. How Do My Values Shape Decisions?
Leaders are all about making decisions.  
Your values shape two kinds of decisions:
       A. Your values shape YOUR decisions.
C.S. Lewis - "Humility is not thinking less of yourself, it's thinking about yourself less." 

Leaders have to be consistent.

To have a receptive posture, one has to be humble.
QUESTION:  What are the areas of your life where you need to seek advice from others who are more experienced?
       B. Your values shape OTHER's decisions.
You need to be able to connect with others in a way that they know what you're thinking, so that they can make good decisions, both for themselves, and for the company.

Emotional Intelligence: Self-awareness and humility factors are key leadership skills. 
MO's Final Thoughts:
The bottom line is, you have values. You know that you have values, and you can probably articulate them. But until you write those down, they will not be as effective as they can be. Take the time to put them on paper, and then share them with some people that you trust pretty well. You will be amazed at how this will begin to shape new conversations that will take your leadership to new places. Lead well.
Special thanks to:
––––––––––––––––––––––––––––––
Work it out by LiQWYD https://soundcloud.com/liqwyd 
Creative Commons — Attribution 3.0 Unported — CC BY 3.0 
Free Download / Stream: https://bit.ly/l_work-it-out
Music promoted by Audio Library https://youtu.be/erSmdVocHO0
––––––––––––––––––––––––––––––